✤ View another piece from this Opus / Collection →
Il Romeo
Originally for Soprano and basso continuo.
Original Language:
Italian
Vagò mendico il core
tutto il regno d'amore,
dimandando pietà, chiedendo aita
nell'infelice sua povera vita.
Ne per ben salda fede
poté trovar mercede,
ché di quante egli amò crudeli a torto
ch'il fuggì, ch'il tradì, ch'il volle morto.
Tornò dal suo cammino
il mio cor pellegrino,
ne pietoso favor ha mai trovato
per il mendico suo misero stato.
Femminil cortesia
forz'è che spenta sia,
ch'ogni ricca beltà resa tenace
non l'udì, nol mirò, lo mandò in pace.
The Wanderer
My heart wanders begging
through the dominions of love,
seeking kindness, asking for help
for its wretched unhappy life.
Not even for steadfast faithfulness
could it find mercy,
for the more it loves wrongfully cruel women,
the more they flee, betray, wish it dead.
My wandering heart returned
from its ramble,
not having found the least compassion
for its miserable deprived condition.
The affection of women
is perhaps so wearied
that all who are rich in beauty remain unfeeling:
not hearing or seeing, they send my heart away.
Translated by:

Richard Kolb

Find the score...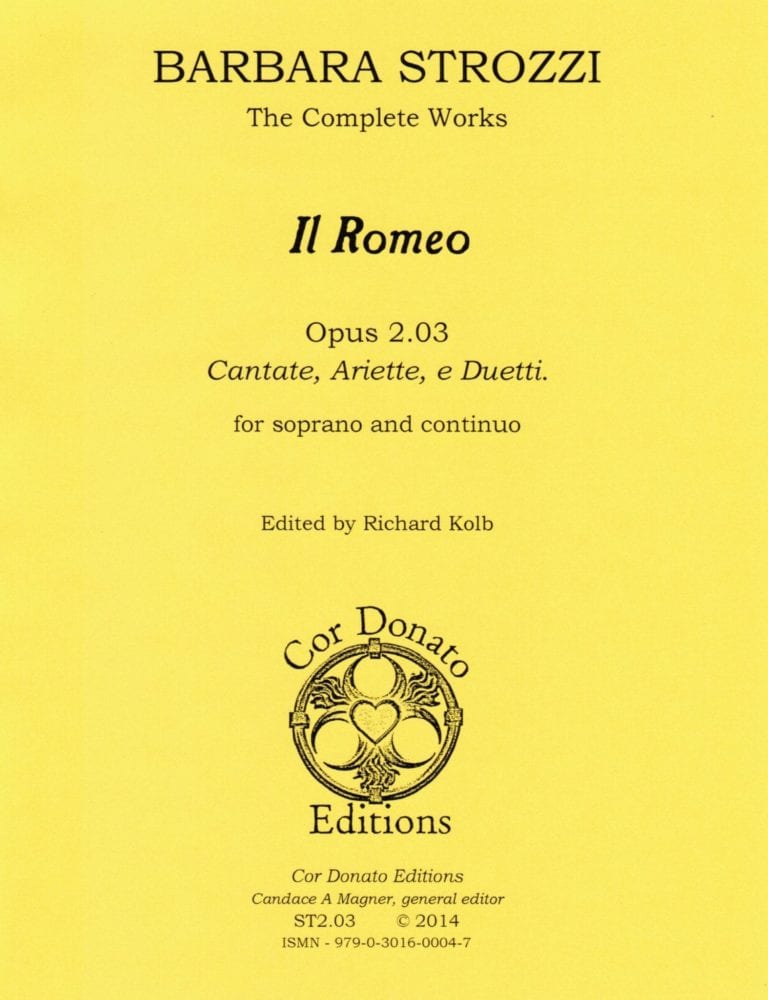 Published by Cor Donato Editions in historically correct modern transcription, including critical introductory notes on the work, editorial procedures, original Italian texts with new English translations, and other contextual information about the piece.
Now available at CorDonatoEditions.com!
Purchase score →