✤ View another piece from this Opus / Collection →
Lilla crudele ad onta d'amore
Originally for Soprano and basso continuo.
Original Language:
Italian
Lascia sì la benda e l'ali,
cieco fanciul di Venere!
Dell'arco e degli strali
fa' pur, fanne pur cenere,
spegni, spegni la face
mentre accender, Amore,
non puoi di Lilla il core:
troppo l'esser crudel, troppo le piace!
Taci si, bamboccio dio!
Non trattar più d'uccidere,
che dei tuoi strali anch'io
vo' pur burlarmi e ridere,
frena, frena l'ardire.
Tu ti vanti, insolente,
di stral onnipotente
e una femmina vil, non puoi ferire!
Cruel Lilla is Love's Disgrace
Drop the blindfold and wings,
blind child of Venus.
With your bow and arrows
you're only making ashes.
Deflate your ambition,
since you can't inflame
Lilla's heart:
the crueler she can be, the more she likes it.
Be quiet, infant god,
think no more of slaying,
for even I make fun of your arrows
and laugh at them.
Curb your pride,
you braggart, you glory in
your omnipotent arrows,
but you can't even wound a simple country girl.
Translated by:

Richard Kolb

Find the score...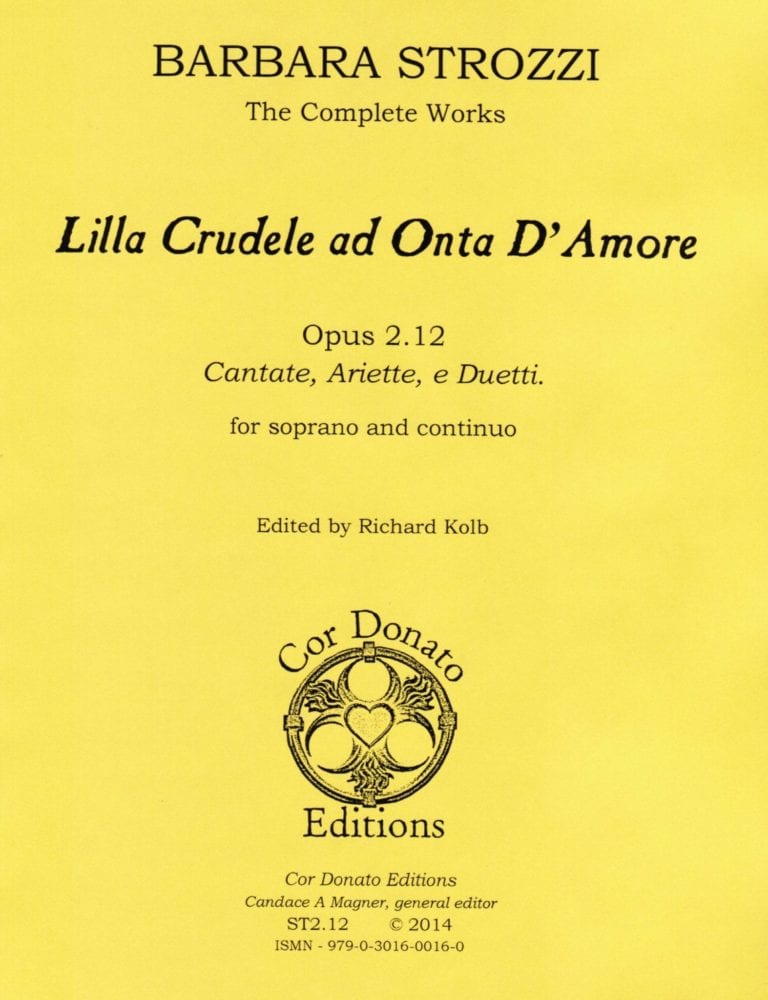 Published by Cor Donato Editions in historically correct modern transcription, including critical introductory notes on the work, editorial procedures, original Italian texts with new English translations, and other contextual information about the piece.
Now available at CorDonatoEditions.com!
Purchase score →